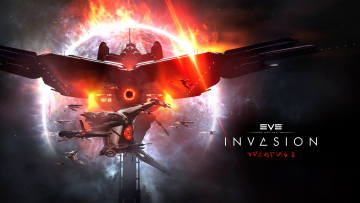 The second chapter of the EVE Online: Invasion expansion, the next step in the Triglavian story that has thrown New Eden deep into conflict with this unrelenting and mysterious enemy. EVE Online: Invasion Chapter 2 will be released on Tuesday 26 November and will be free to download for all players of EVE Online.
This new chapter in the 'Invasion' expansion brings with it new features, including Shareable Bookmarks, which the EVE community has been eagerly anticipating. This new addition will allow pilots to share specific locations in New Eden with alliance members and anyone else they choose, with control over access and duration.
EVE Online: Invasion Ch. 2 will introduce another fearsome Triglavian vessel, the striking "Zirnitra" dreadnought. Equipped with the now-signature Entropic Disintegrator weapon, this new ship will prove a challenging adversary for Capsuleers, but also a desirable prize for all those who can pilot it.