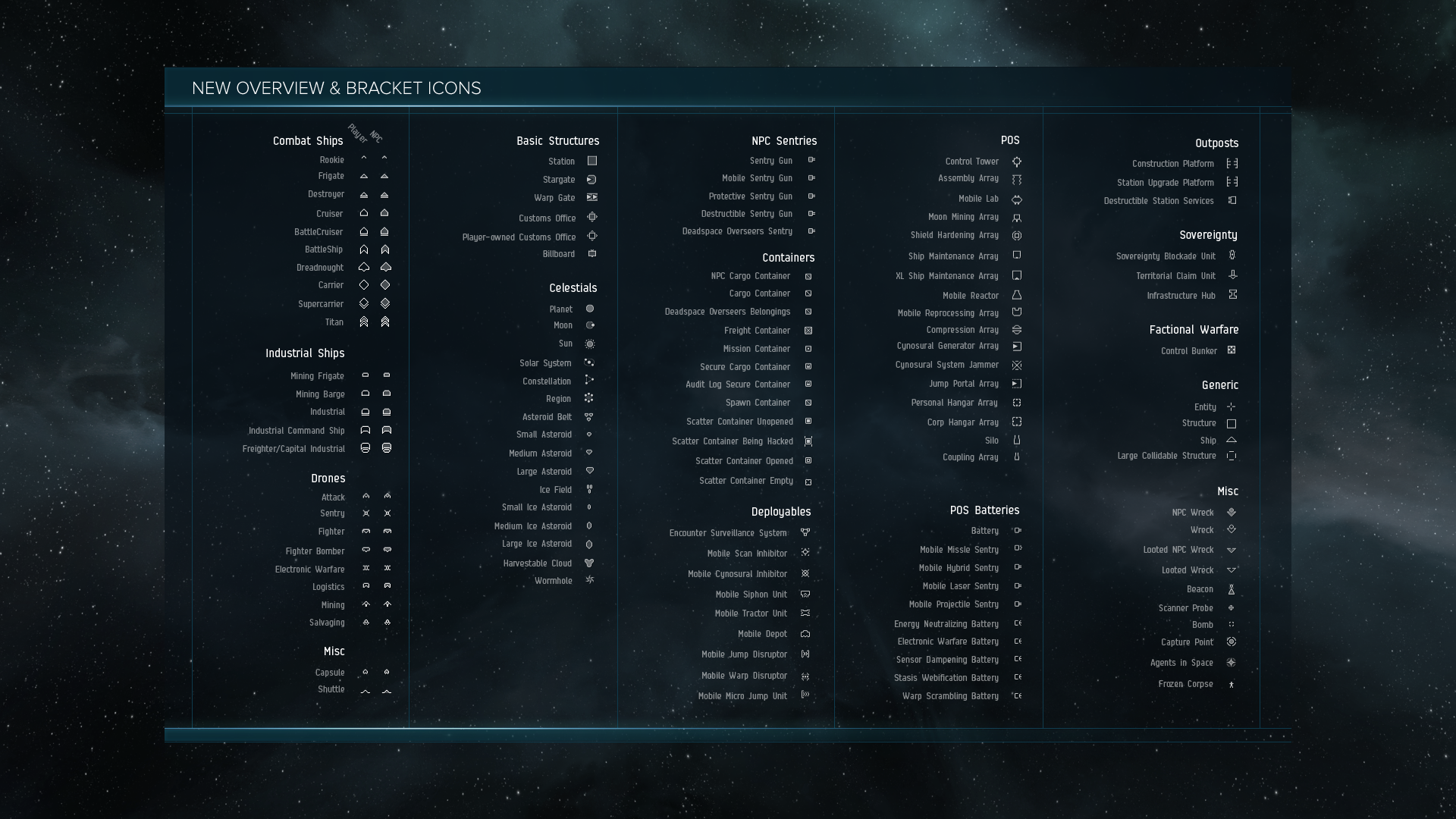 New Brackets and Overview Indicators are more intuitive and uniform, allowing players to assess their surroundings quicker and easier.
More intuitive - Ship groups can be identified in combat, improving target calling and shortening decision making. Stations with different core purposes will have unique icons to identify their primary purpose.
Uniform - The overview, starmap, market and ISIS all share the same set of icons, making it easier for you to quickly recognize the information or items you are looking for, no matter where you are in the client.