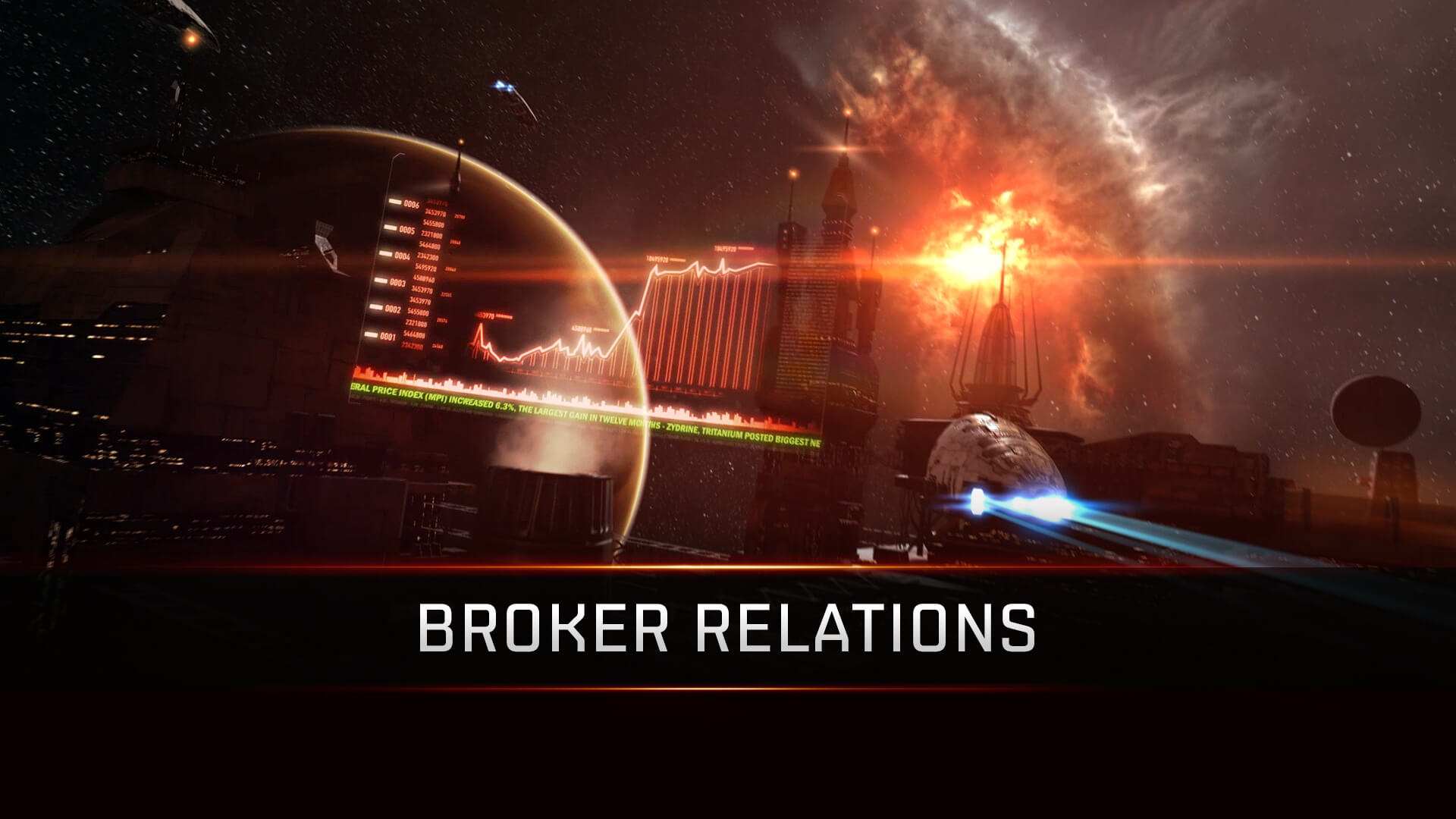 The Broker Relations update will be launching 10 March, and included in the release will be changes to the mechanics around creating and updating orders on the in-game market.
Last summer, permanent changes to both the sales taxes and broker fees for the market were implemented. Having monitored player behavior before and after these summer changes to taxes & fees, further alterations to the market will be made.
The intent behind these upcoming changes is to support a healthy and live open market, allowing competition to remain fair between players. The prohibited use of automation techniques used by malicious players on the in-game market is a frequent subject of discussion, so there is absolute commitment to fighting bots in New Eden. Needless to say, the market and the behaviors of players when these changes go live will be closely monitored.