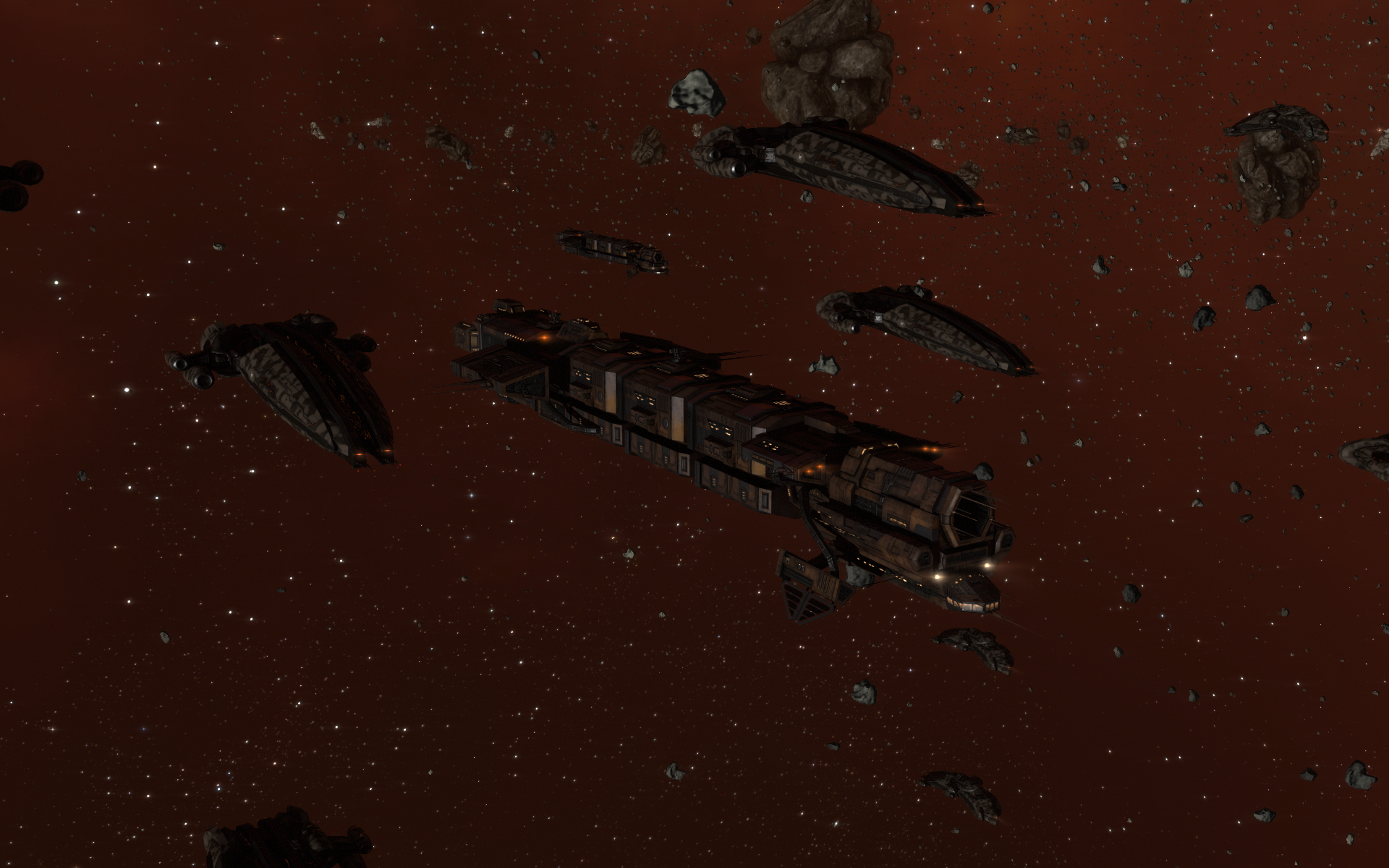 As part of the process of making New Eden feel more exciting, vibrant and alive, more non-capsuleer activity will be introduced to the world of EVE with the November expansion.
The first stage of this will non-capsuleer resource gathering operations in asteroid belts, introducing new opportunities for interaction with the various factions in New Eden.
Of course, with industrial operation comes security, so don't be surprised if these seemingly harmless mining operations decide to call in reinforcements, should pilots attempt to lay waste to them.
A Devblog will be upcoming in mid October to talk more about this feature.