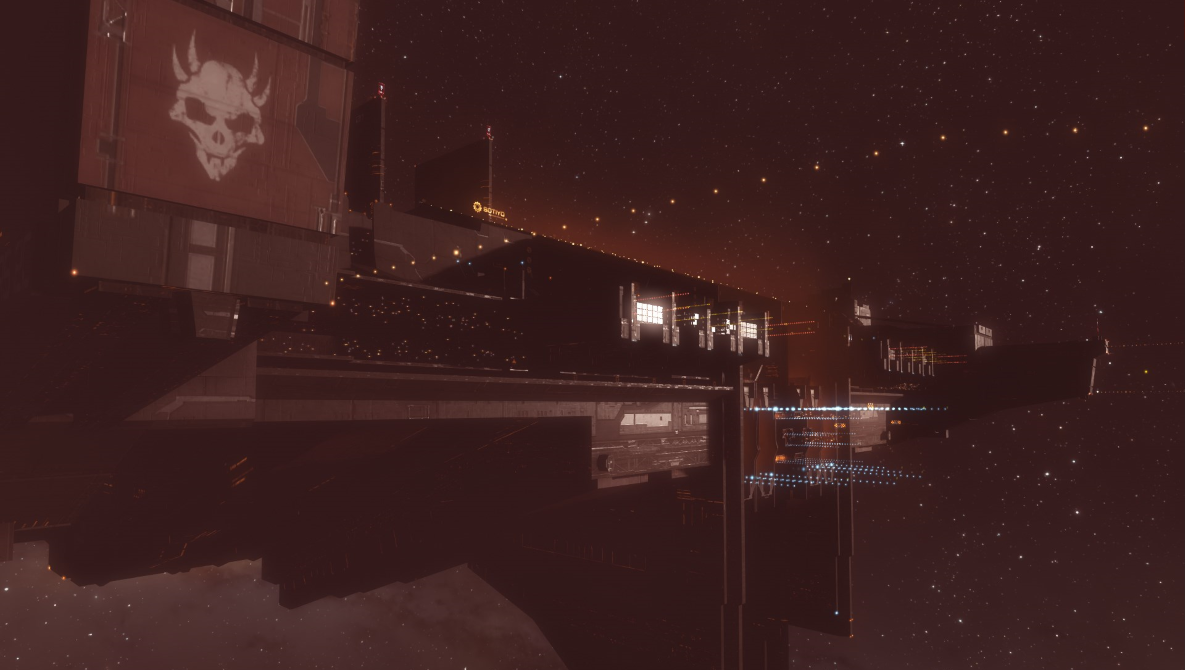 The Blood Raider Covenant have been working hard to bolster their military capability and ensure that they are at the forefront of combat technology, utilizing technology stolen from the Amarr Empire.
Blood Raider shipyards provide a unique opportunity for capsuleers from across the cluster to assault Blood Raider manufacturing facilities and military staging points,salvaging blueprints that will allow the construction of formidable Blood Raider capital vessels.
Capsuleers beware – these shipyards are very well defended, and should they come under attack, Blood Raider backup forces are never too far away…
Engage with caution.