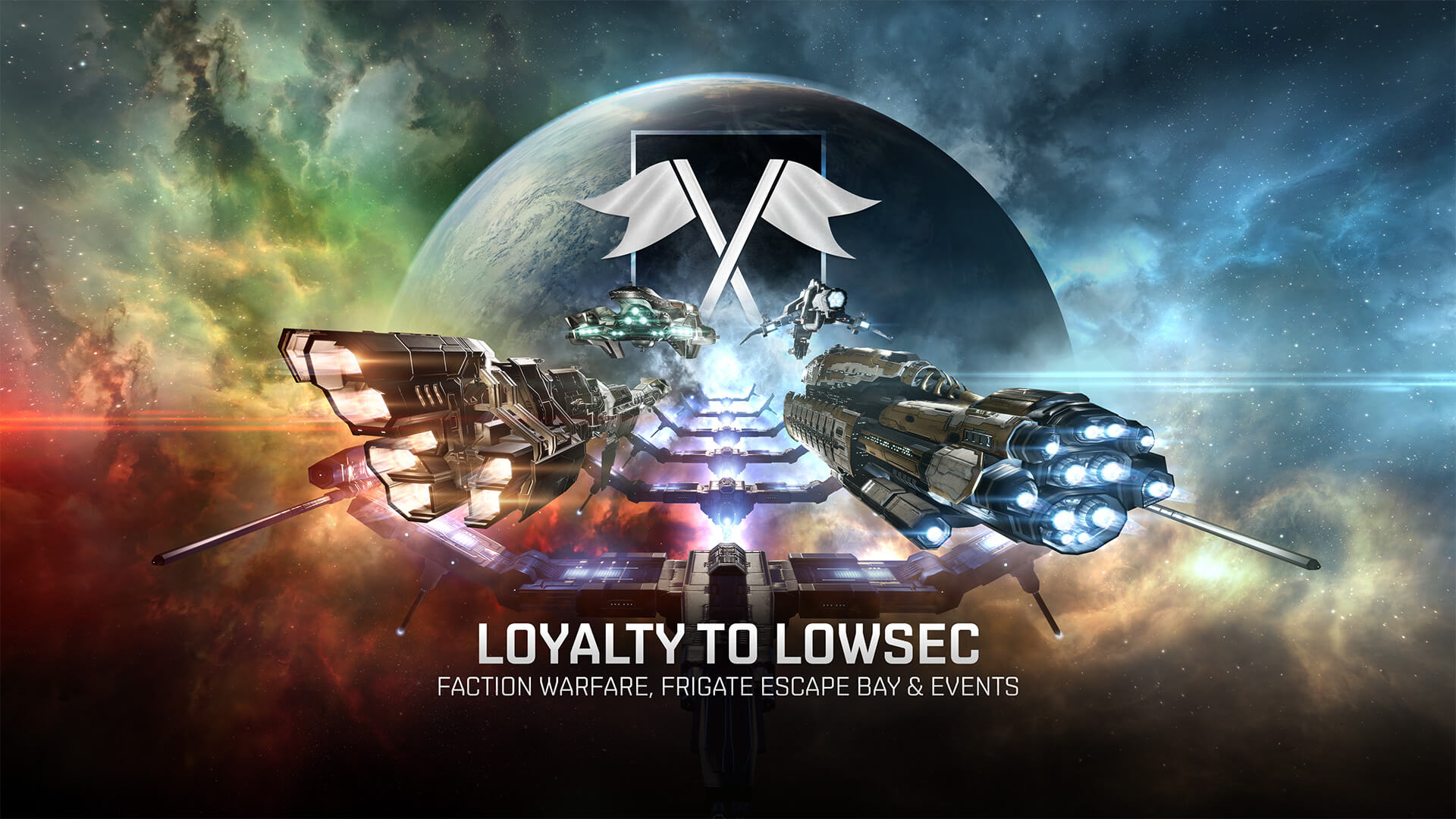 The Loyalty to Lowsec update coming on 24 March will provide a thrilling climax to the Fight or Flight Quadrant, featuring a number of changes to Faction Warfare, such as increased Loyalty Point payouts for PvP kills, and a reduction in payouts for Faction Warfare missions.
There will also be an increase in the activation area that surrounds acceleration gates leading to combat complexes and brand new Battleship-specific capture sites added. A perfect opportunity for Capsuleers to make use of the brand new and exciting Frigate Escape Bay feature going live on 24 March.
Furthermore, there will be an increase to the loot dropped from PvP in Lowsec and an increase to warp speed in Lowsec between 24 March and 6 April. Finally, an additional task will be added to the Skilling is Just a Means event that runs until 14 April. Capsuleers will be offered an extra 10,000 Skill Points daily for killing one of the NPCs defending the Faction Warfare capture sites, so that makes 20,000 Skill Points available every day!