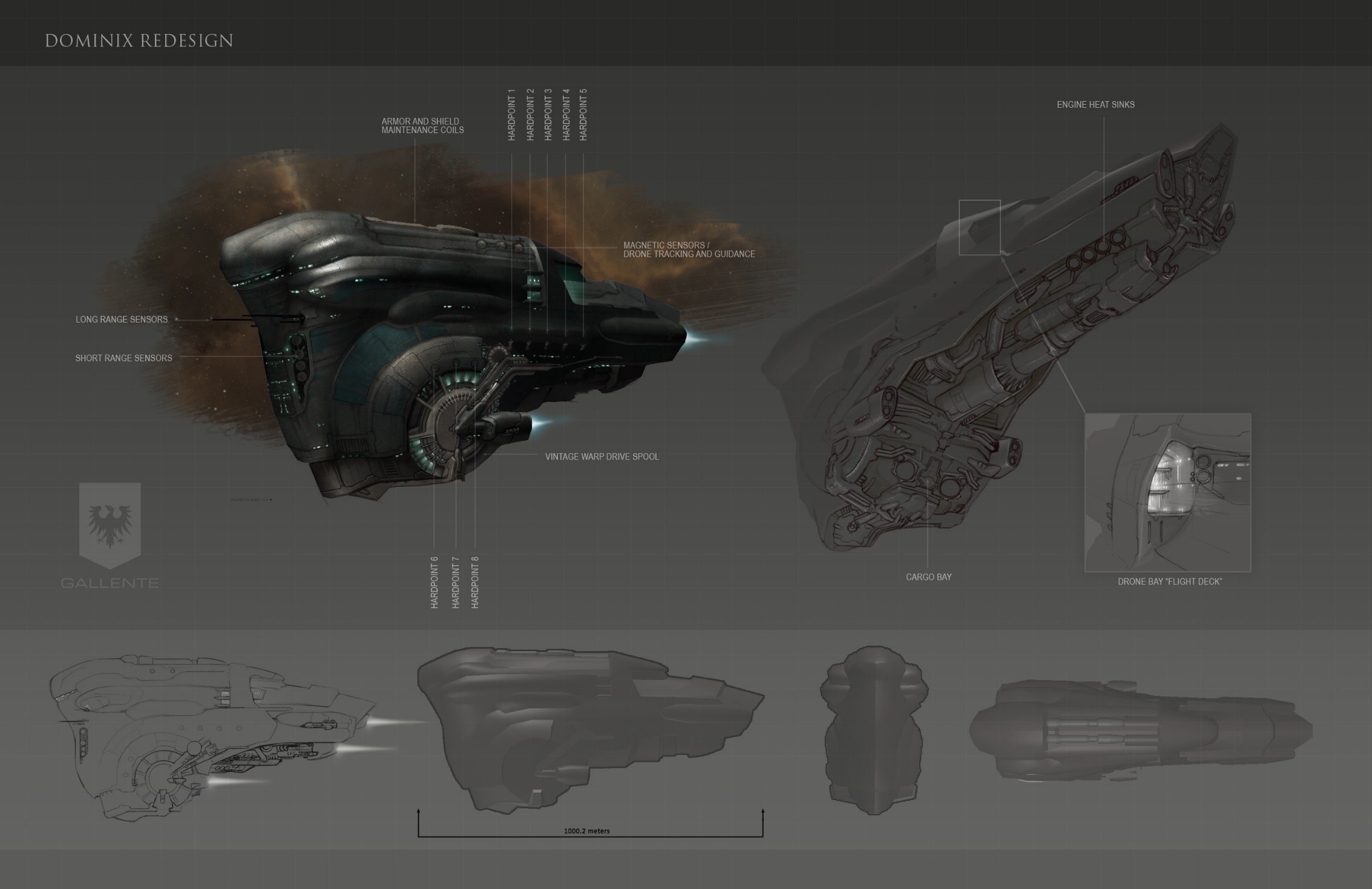 The venerable Dominix has seen combat since the Gallente-Caldari War. The time for the iconic look of this historic battleship to evolve has come, and the Gallente have spared no expense in updating the appearance of this glorious warhorse.
Link to YouTube video by Jonny Pew.
Built upon the Dominix hull, the Sin has long been Gallente's entry in the field of battleship Black Ops. With its predecessor's redesign comes one of its own, including rumors of a complete hull overhaul in the near future.