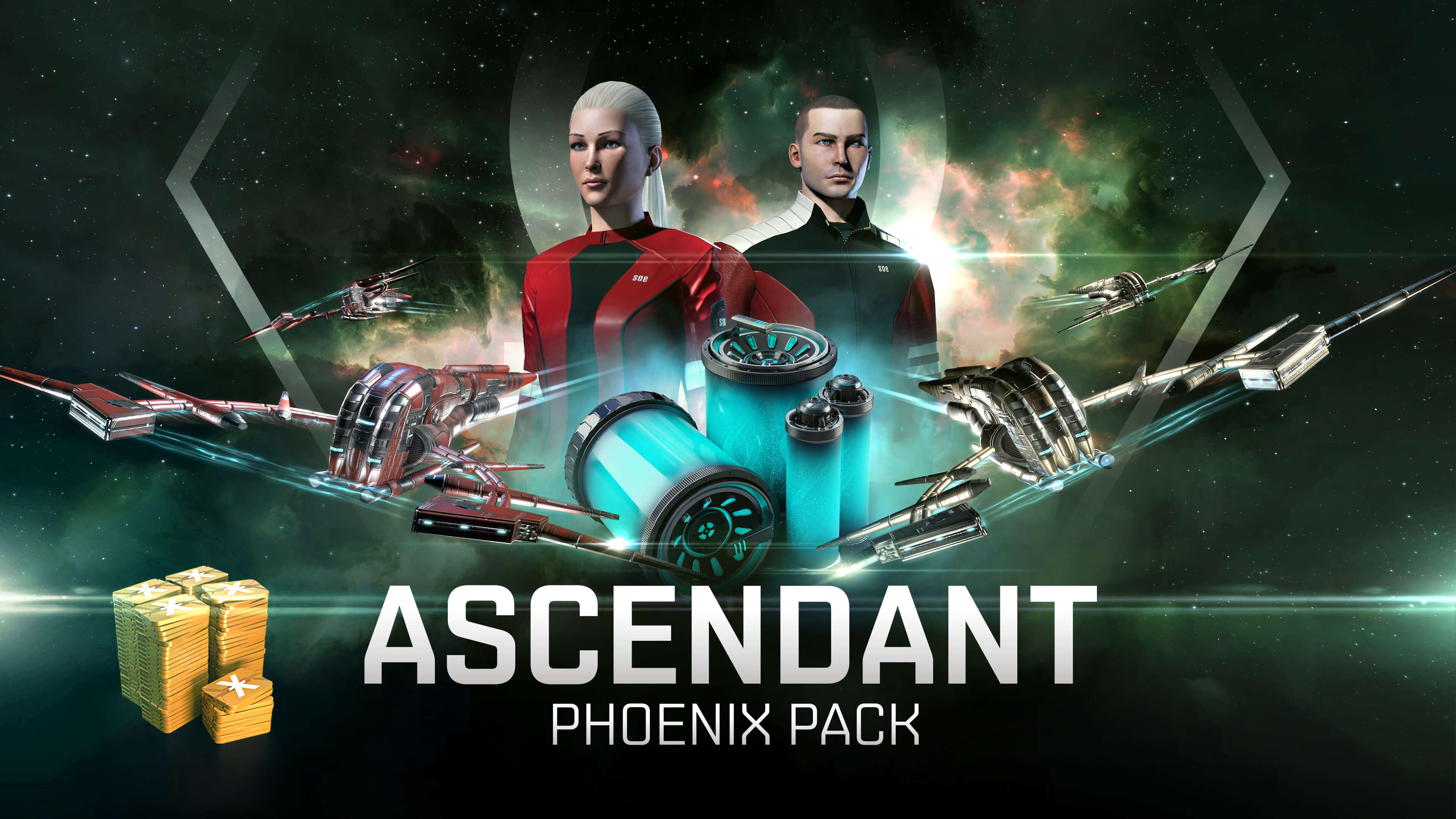 The new Ascendant Phoenix Pack and Blazing Phoenix Pack are now available to purchase, marking the beginning of EVE Online's Phoenix Quadrant! Act fast, though, as both packs are only available until 11:00 UTC on 1 December 2020!
The Blazing Phoenix Pack is perfect for experienced Capsuleers, offering Skill Books that help with the flying of EVE's largest ships, plus Supercarrier SKINs and Triglavian apparel.
The Ascendant Phoenix Pack puts newer Capsuleers in the fast lane with 7 days of Omega, giving access to EVE's best ships and skills, plus 250,000 Skill Points, 100 PLEX, a Sunesis class Destroyer with SKIN, and character apparel.