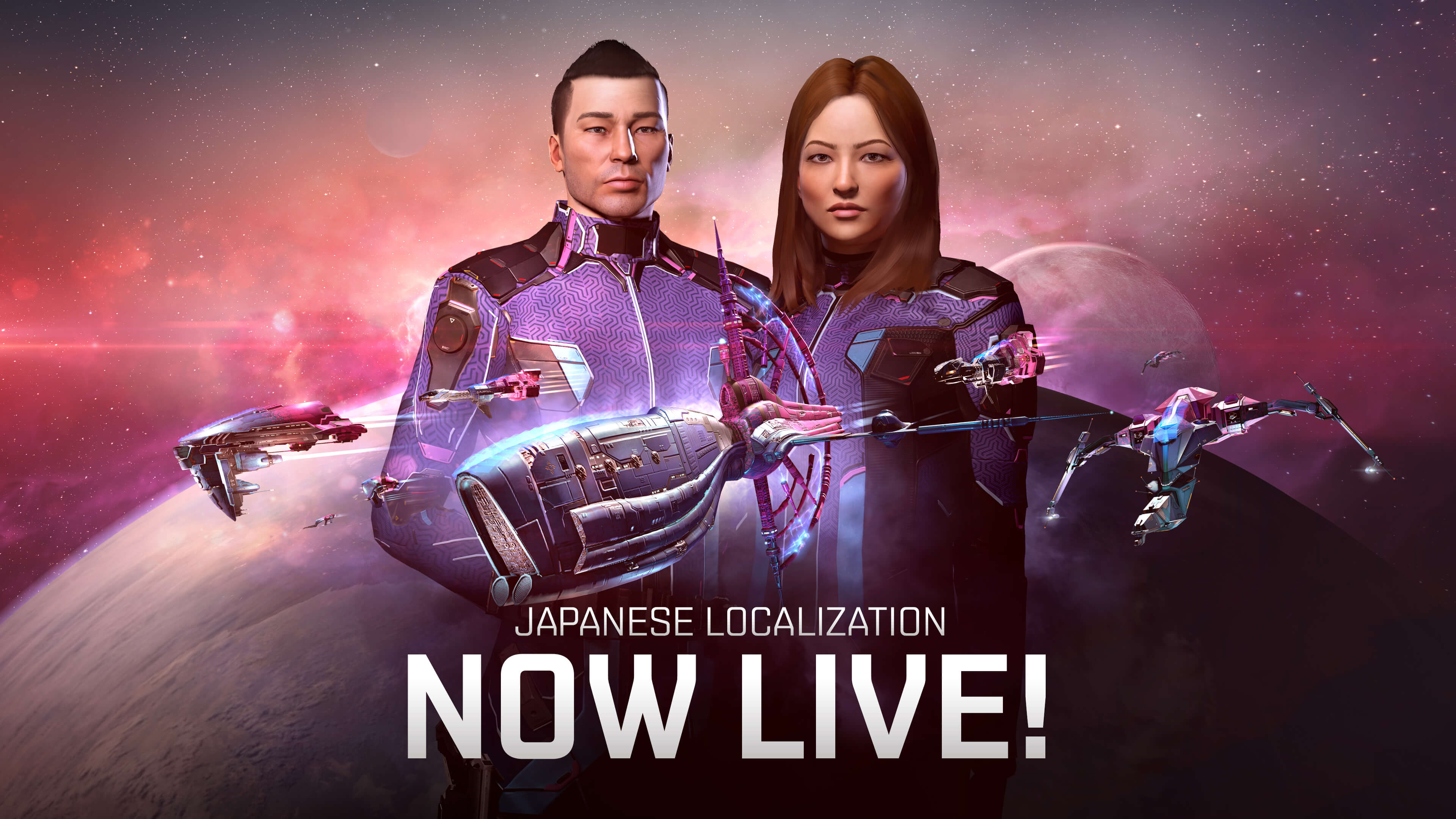 Full localization for the EVE Online client in the Japanese language is now live! It's a momentous occasion for all of New Eden, but especially for the dedicated and passionate Japanese EVE Online community.
This project has been the result of a successful cooperation between CCP, the Japanese EVE-playing community, and our experienced partners.
This is just the beginning as we will be constantly looking to improve and enhance the experience for our Japanese players, and for all of the languages we support with EVE Online.