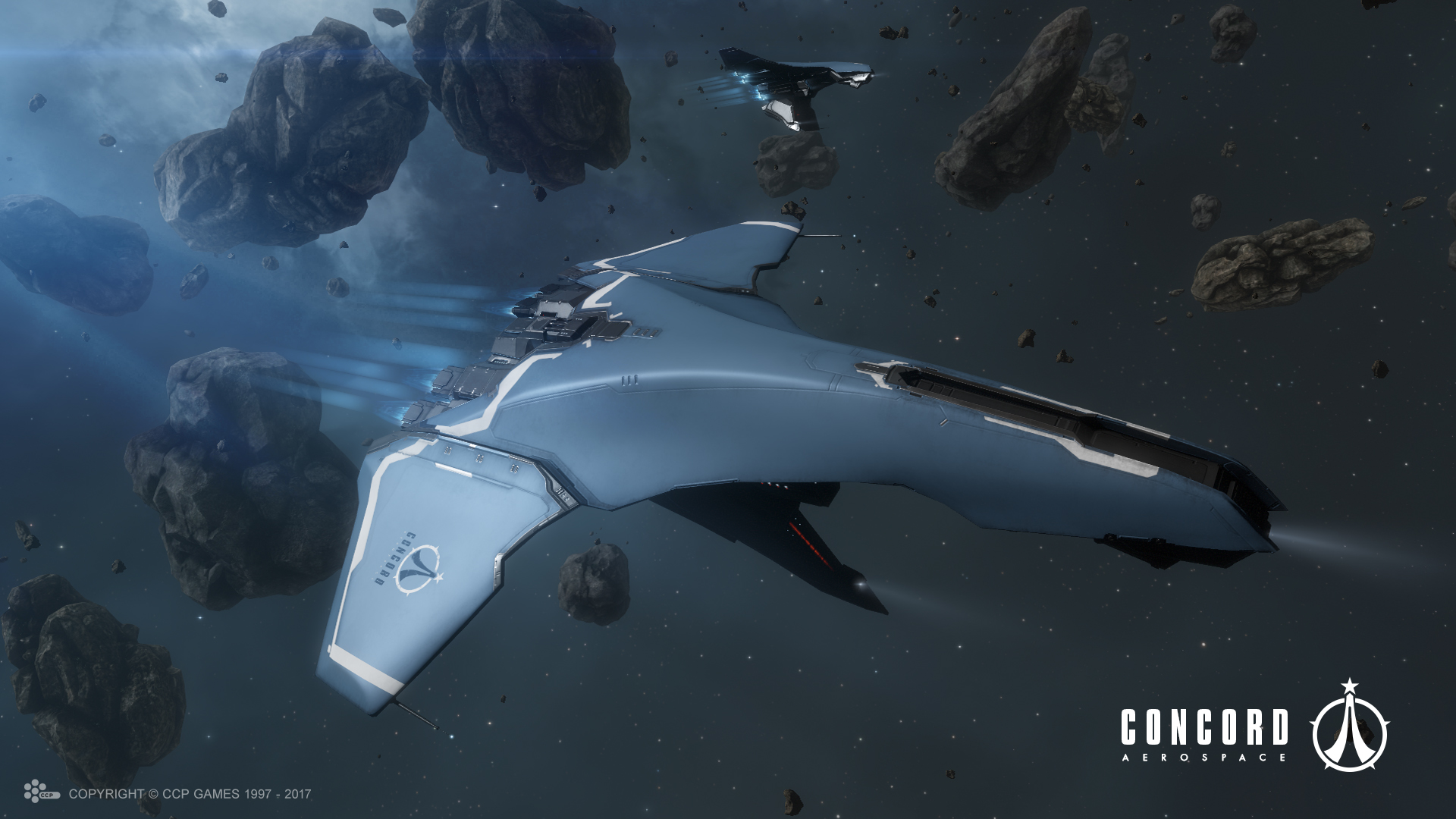 Enforcer Tuesday, May 9, 2017
Assembled from an amalgamation of parts from the Gallente designed Vexor class cruiser and the Caldari Moa, the Enforcer class cruiser's combat performance is well respected in all four corners of the cluster.
CONCORD Aerospace have overhauled the Enforcer to make it a more efficient and lethal law enforcement platform that will be prowling the spaceplanes across the cluster with this release.
A civilian edition of the Enforcer will be issued to all Fanfest 2017 ticket purchasers who bought their ticket before 2017/01/01, and while this vessel has its CONCORD hardware stripped out for civilian distribution, those pilots that get their hands on it will find that it is still a very capable hull to have in their arsenal.
If you didn't grab your Fanfest 2017 ticket in time then don't be dismayed, there'll still be a chance to get hold of this ship as part of future promotions!