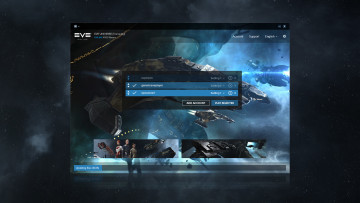 New Launcher
Beta
Tuesday, October 6, 2015
A new launcher is here for BETA testing, built from the ground up with your feedback and feature wishlists in mind. This BETA test will only be available in English and will not be available for MAC or Windows XP.
An improved patching system, with more diagnostics to help identify connection issues.
Regular update checks to allow automatic patching as soon as the launcher sees a new update available.
Server selection support eliminates the need for client juggling or separate installs to play on the public test servers.
Launch multiple accounts with a single button click, each account with its own settings profile.