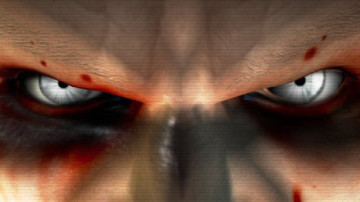 The Boogeyman
It's that time of year, when adults of every race and culture tuck in their children, snuggle up, and proceed to tell them a terrifying tale that will scar them for life. For the Amarr, it is the story of the murderous Bloody Omir. The Boogeyman from the Bleak Lands is sure to get a good shudder from even the bravest of children, often at that moment when the adult they love and trust tells them "But it's just a legend. He's not real. Or... is he?"
Silly people, you should know...
You shall reap just what you sow.
Bloody Omir is coming back,
With monsters from the endless black.
The Crimson Harvest
Pilots of all factions are treated to the horrifying reality that Omir Sarikusa is real. It's harvest time for that special little sociopath and he's looking to recruit capsuleers to help reap the bounty of pilots that dare to oppose him.
Blood Raider Gauntlets - Seek out and prove your worth in Blood Raider combat sites, where Blood Raider SKINs are among the possible rewards.
Clothes and SKINs - Go Red! Get your crimson apparel and SKINs from the New Eden Store, live events and Gauntlet runs.