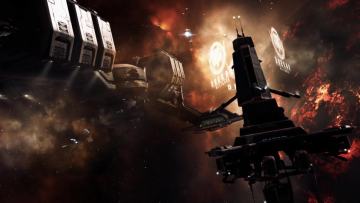 Passive Structure Regeneration Partially contested structures will regenerate toward full owner control if no active links are currently running. This change reduces the maintenance required to stave off uncommitted attackers during asymetric engagements.
Self-Destruct Button In the event that an alliance wishes to or needs to relinquish control of a territory, a Director of the owning corporation can set a 20-minute self-destruct timer on the controlling structures.
Infrastructure Hub (I-Hub) Toggle Manage your I-Hubs more efficiently and pay only for the upgrades you are using. A toggle has been added, giving you the power to change the online/offline status of an upgrade without having to uninstall it.
Scoop to Fleet Hangar Another popular request from the playerbase has made its way into this release. Players can now scoop in-space objects to their fleet hangar.