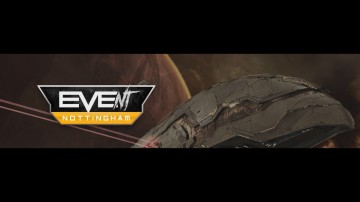 #EVE_NT Friday, September 23, 2016
EVE NT Nottingham is back in its fifth incarnation this fall!
As EVE NT's flagship event hosted at the Antenna Media Center in Nottingham, UK, the event attracts well in excess of 200 players from New Eden during a two day program which takes place on 23rd and 24th of September.
With a movie and games night, food and drink offers, CCP attendance, playable demos of EVE Valkyrie and Gunjack, presentations by players and developers alike, along with a charity raffle, EVE NT draws crowds of new players and veterans alike.
For more information on EVE NT, you can head on over to their website at the link below.
Tickets are on sale now, so be sure to get yours before they sell out!