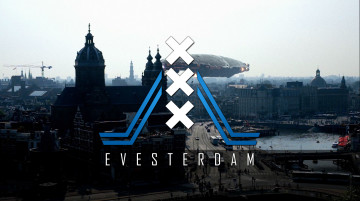 Organized by Dierdra Vaal, Evesterdam was first held in 2013. It started as a simple facebook event to get Eve Online players together one Saturday afternoon to drink in a bar in Amsterdam, and soon spiraled out of control into one of the largest events of the year on the EVE player gatherings calendar.
Hosted at the beautiful Compagnietheater in downtown Amsterdam, the event consists of a whole host of player and developer presentations, as well as game demos and the all familiar traditional Pub Crawl.
Evesterdam is taking place this year on November 12th and 13th. For more information, you can check the Evesterdam website at the link below.