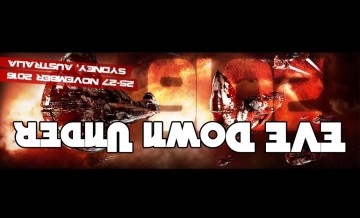 EVE Down Under is back!
With a move this year to the super modern Darling Quarter Theatre in Sydney, Australia, EDU promises to once again be one of the highlights of the EVE Universe player gathering calendar.
With presentations from developers and players alike, organized PvP tournaments, and plenty of pubs, clubs and bars in the area to share a drink and talk spaceships, this event has established itself as one of the primary player organized events on the calendar.
Tickets are limited to 210 this year, and early bird tickets have already sold out, so make sure you head on over to the EVE Down Under website as soon as you can to find out more and secure your tickets today!