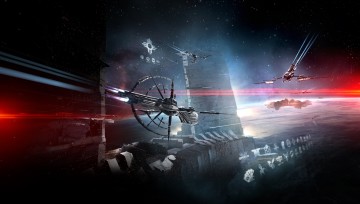 EVE Fanfest Thursday, April 6, 2017
Fanfest is back!
Bigger, better and crazier than ever, the party on top of the world this year will not only be a celebration of the EVE Universe, but also a celebration of the 20th anniversary of CCP Games, which was founded in 1997.
EVE Fanfest brings our amazing community together in incredible ways for a three-day celebration of everything New Eden in Reykjavik, Iceland, the most northern capital city on earth.
Our players can expect amazing presentations from both players and developers alike, tournaments, direct access to developers in roundtables and can also check out some CCP projects that could spawn the next EVE: Valkyrie or EVE: Gunjack.
To cap off the festivities, we welcome all attendees to the legendary Party on Top of the World and the infamous Pub Crawl through downtown Reykjavik.