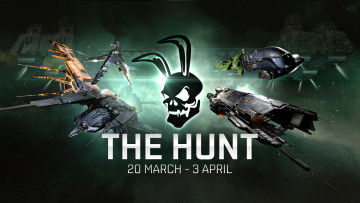 The Hunt Tuesday, March 20, 2018
From March 20th through to April 3rd, capsuleers will be able to enjoy the latest event in New Eden.
The Hunt begins as pilots across the cluster are tasked with finding Guristas installations scattered throughout New Eden and putting an end to their illegal cloning research.
Collect derelict capsules before they're stolen by Guristas forces and turn them in for rewards, as well as collecting agency points by completing various challenges for rewards that include Cerebral Accelerators, a new module, Boosters and event exclusive SKINs.