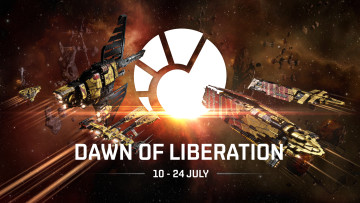 Join the fight for freedom in celebration of Liberation Day in the Republic!
Dawn of Liberation brings to light the struggle and emancipation of the Minmatar people against their oppressors.
Celebrate Minmatar Liberation Day by rescuing captured slaves in Amarr space, then dropping them off in nearby Minmatar Haulers which will get them to safety.
Claim bounties and rewards, such as Cerebral Accelerators, Fireworks and exclusive limited time SKINs.