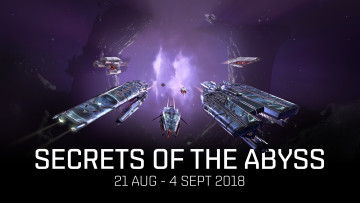 From August 21st through to September 4th, pilots will be rewarded via The Agency for exploration of Abyssal Deadspace.
From Cerebral Accelerators to exclusive Triglavian SKINs and mutaplasmids for Ancillary modules that are only available through this event, pilots who complete abyssal challenges are sure to earn sizable rewards for the risks they take.
Rewards that are both time limited and exclusive will include "Singularity Storm" SKINs for Triglavian hulls as well as all new unstable mutaplasmids for Ancillary Armor Repairers and Shield Boosters of all sizes that are only available via this event.